Dr. Kimberly Barton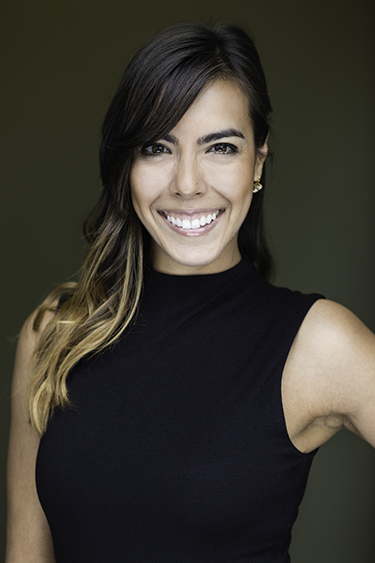 "When I was young my mom had a low back issue that caused her to go down the medical path for years. She didn't get any relief at all-until she tried chiropractic." Dr. Barton witnessed her mother's amazing results, and so from age 7 she and her sisters started seeing the chiropractor for wellness care. Witnessing and experiencing firsthand the benefits of chiropractic was the inspiration for Dr. Barton to pursue this form of natural health care as a career.
Chiropractic Education and Memberships
Dr. Barton earned a Bachelor of Science degree with a major in Biochemistry at the University of Manitoba, graduating in 2007. She continued her career in the science field, as a lab technician working for a pharmaceutical company. After realizing conventional medicine's limitations and being inspired by her own chiropractor, she was motivated to return back to school to study chiropractic. Dr. Barton attended Northwestern Health Sciences University in Minneapolis and completed her Doctor of Chiropractic degree, graduating cum laude in 2013.
She is an active member of the following groups:
Dr. Barton resonates deeply with chiropractic philosophy and strives to empower her patients to trust the intelligence of their own body, rather than rely on outer sources for healing.
"Chiropractic allows me to serve others by helping them reach their full potential in all areas: emotionally, physically, spiritually and mentally. Best of all chiropractic does all of that without the use of drugs or surgery."
Dr. Barton is trained in the tonally based chiropractic technique called Torque Release Technique . TRT uses an instrument for a gentle, low-force adjustment to locate and release pressure on the nervous system.
Providing Gentle Care for Kids and Families
As a devoted aunt to her two nieces, she is particularly passionate about providing pediatric care. Dr. Barton has taken numerous courses through the ICPA. Additionally, she has a special interest in women's health issues and enjoys taking care of her pregnant patients.
Committed to giving back to those in need, Dr. Barton supports The Chiropractic Cancer Foundation for Children by providing complimentary quality chiropractic care to children with cancer.
Personal Interests
Dr. Barton has a passion for sharing the healing principles of chiropractic and holds workshops in her spare time on the following topics:
Transforming Stress into Your Power
Creating the Life of Your Dreams
Posture and Injury Prevention
She also has a great love for hip hop and bollywood dance and has been certified as a Zumba instructor.
The Key to Maintaining Optimal Health
Achieving success as a professional Bollywood dancer, certified Zumba instructor and hip-hop dancer has been possible for Dr. Barton thanks to chiropractic care. This form of natural health care has allowed her to be healthy in body and mind.
Book an Appointment
Enhance your well-being, naturally, with chiropractic care. Book an appointment with Dr. Barton at Meadowood Chiropractic in Winnipeg!

Dr Barton | (204) 255-6666